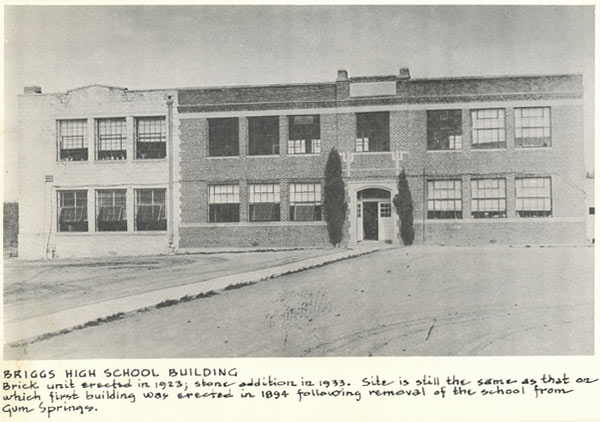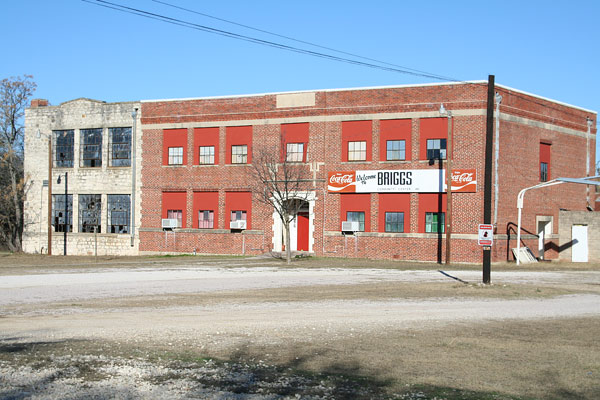 Brick unit built in 1923, stone addition added in 1933. This is the same school site of the first school in 1884.
Now the building is used as the Briggs Community Center. Picture taken in 2006.
In 2007 the left part of the stone addition has been torn down due to deterioration.